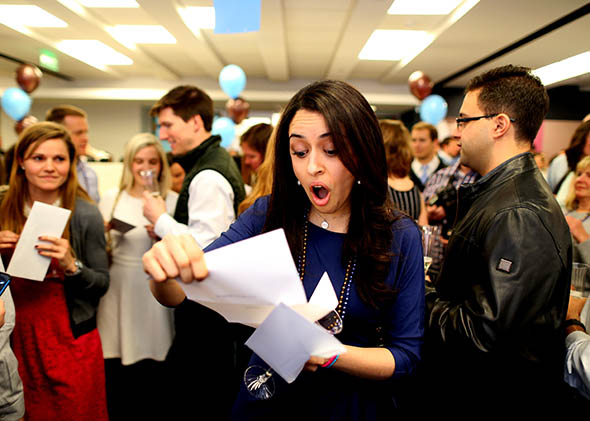 Why A Medical School In The Caribbean Should Not Be Just Your Second Choice
---
Getting into any medical school is not an easy task. The standards in the U.S. Are pretty high but this does not mean that Caribbean medical schools come as second rated institutions. In fact, a good number of talented and bright applicants opt to obtain their degree from a Medical School in the Caribbean.
In the last few decades, Caribbean medical schools have seen a steady increase in the number of their enrollees. Since the inception of different schools of medicine in the region, US citizens seeking for medical education outside the US have flocked to the islands popular as tourist destinations.
Academic Program
If you are looking for a medical school in the Caribbean, there are a number of universities that offer academic standard that is equivalent to medical schools in the United States. A good Caribbean medical university regularly updates its curriculum to make sure that it is at par with the best medical schools in the world.
Just like in a U.S. School of medicine, a medical school in the Caribbean make use of teaching methods and textbooks that are of the same level as the best medical schools in the U.S. It will not be an easy life for anyone as the schedule of exams is very rigorous and specifically designed to help students focus on their academics.
Programs of Caribbean medical schools are geared to help you prepare for licensure and entering the best residency programs available.
Competitive 4-Year Or 5-Year MD Program
You can find a medical school in the Caribbean that offers 4-Year or 5-Year courses.
The shorter curriculum is designed for those who have science bachelor's degree or other necessary academic prerequisites. The 4-year program consists of two academic years that will cover the basic science and another two years for clinical clerkship. The basic sciences course will all be done at a medical school in the Caribbean while clerkships are conducted in different locations in the United States, United Kingdom, Canada, or other parts of the region.
The clinical rotations prepared by a medical school in the Caribbean can be compared to what U.S. Medical schools offer. These Caribbean medical schools have different affiliations that can help you prepare for your future medical practice.
Accreditation
One way to ensure that you are getting quality medical education is to enter an accredited Caribbean medical university. These educational institutions undergo rigorous quality checks to ensure that they provide the best training possible for future doctors.
Caribbean countries have their own local ministry that may check the quality of education provided by a medical school. There are also regional bodies that serve as another layer of check.
Chances of Getting A Residency
Getting into a good residency program is crucial to your future medical practice and success. If you are a graduate of a medical school in the Caribbean, you are among those who have a good rate of success in securing residency positions. You can compete with the best doctors from the U.S. And different parts of the globe if you setup your clinical clerkships rotating in different institutions that will help you get the skills and experience you need.
A Medical School in the Caribbean is among the top choice of the best students in the world.