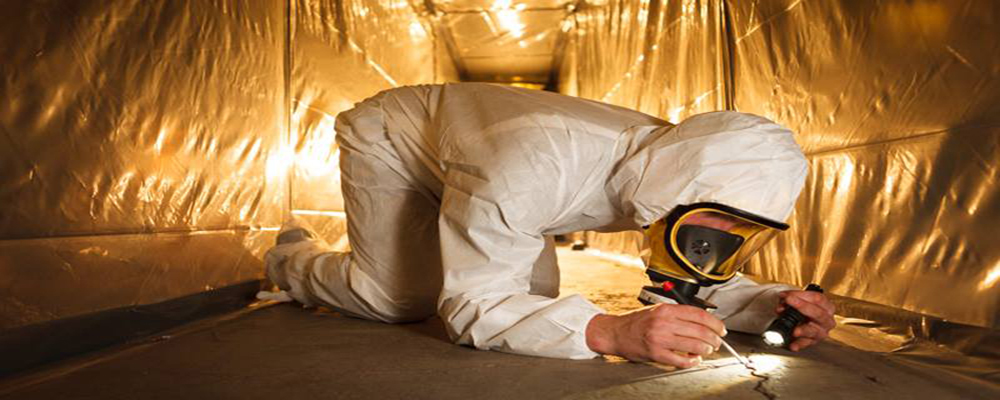 What Are The Qualities Of Someone Who Wants To Be An Asbestos Removal Technician?
---
Asbestos can cause a wide range of health problems for unsuspecting people, so it needs to be removed from a building as quickly as humanly possible. The asbestos is identified by an asbestos consultant who carries out a detailed survey of the building. They might find asbestos insulation in the walls or in the ceiling cavities.
Once the asbestos has been identified, then the next phase can be handled by an asbestos removal technician. They are responsible for removing the dangerous material from the building without any further problems.
The asbestos also needs to be disposed of in a manner that is not going to be harmful to people or the surrounding environment at all.
What are the key qualities that an asbestos removal technician needs to possess?
Attention To Detail
The most important skill required for jobs in asbestos is attention to detail. This means that you should be able to check thoroughly that all the asbestos has been removed from a specific area. No asbestos should be left behind in the cavity. Any asbestos that is left behind may be hard to spot, and new insulation may be unwittingly put over the top.
This is a situation that needs to be avoided at all costs. Once all the asbestos has been removed successfully, people will be able to use the building without worrying that they will develop health problems. You will have done your job properly.
Good Approach To Safety
Asbestos removal requires a good attitude towards safety. You should always make sure that all of your protective clothing is fastened securely and there are no rips or tears. You will need to wear approved goggles and masks whilst you are working at all times. This will help to keep you completely safe and you will be able to work efficiently at the same time.
The safety process does not end there. You will always need to disinfect your suit at the end of every job so that any asbestos particles can be removed. This attitude towards safety is paramount.
Ability To Work As Part Of A Team
Whether you are removing asbestos from a period house or a shopping centre, it will be highly likely that you are working as part of a team. This means that you need to be able to take instructions from the foreman. You will also need to pass the information along to your colleagues.
The better you can work as part of a team, the more efficiently the job is going to be done. This will make you an indispensable employee and you will be working for that company for years.
Ability To Correct Mistakes
You will be a model employee if you can correct your mistakes whilst you are working as an asbestos removal technician. This means that you will be able to do the job efficiently without any problems.
Working as an asbestos removal technician is a rewarding career.