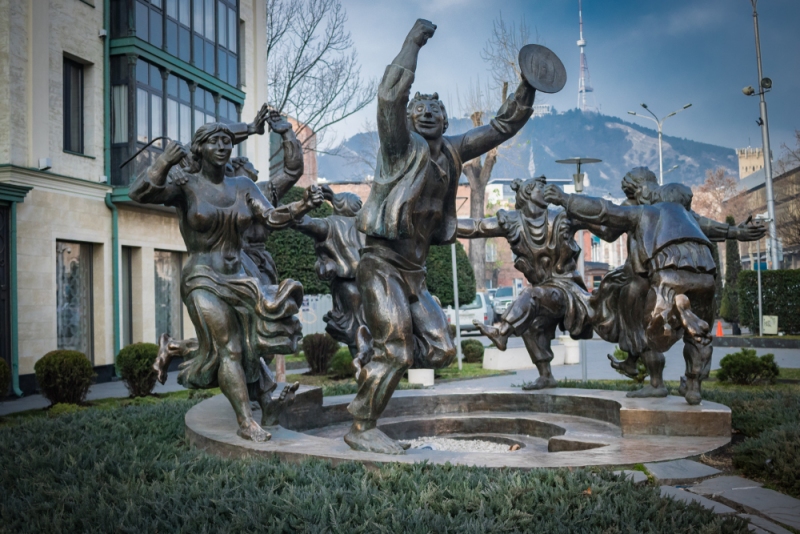 Visiting Georgia's Museum of Modern Art
---
Georgia might not be at the top of many people's lists of places to visit, but to the traveller who pays attention, does their research and finds the sights they can't see anywhere else, this small country has plenty of rewards!
Today we're looking at one such: the national Museum of Modern Art. We're asking how you can visit it, and why you should.
Where is it?
Tbilisi is the capital of Georgia, and it sits in the southeast of the country, close to a large reservoir. It also hosts an international airport, so direct flights are available from around the world. It's also served by its own national airline, part of Georgia's attempt to present itself as a modern European nation that's ripe for tourism.
For all that modernity (with new government buildings and police stations rising in plate glass and gleaming steel) it also has a rich historical heritage and beautiful, timeless landscapes to explore. It's a great country for walkers or those interested in history.
The Museum of Modern Art
This museum stands near the banks of the Mtkvari, the river that flows through Georgia, through Tbilisi and eventually opens into the Caspian Sea. There other museums nearby, like the Museum of Georgian Literature. There's also the national Opera and Ballet theatre, and innumerable cafes and bars – it's a cultural quarter that's well worth exploring.
The museum itself was established by Zurab Tsereteli, who was born in Georgia before establishing a decades long career that saw him based in Moscow, and as one of the premier modern artists of the area, you can see many of his works displayed here.
Tsereteli started his career with a grand commission to create a series of dramatic, artistic bus shelters for the population of Abkhazia (a region on the shores of the Black Sea) in the 1960s. Inspired by the sea that was ever on the horizon, Tsereteli's bus shelters were marine in nature: shells and fish, surreally large and decorated with colourful mosaics and murals of local folk talks and medieval scenes.
His success here was the foundation of a career that often featured large scale works: his Birth of the New World, Statue of Peter the Great, the Roof of the Moscow International House of Music, and perhaps most notably on the international stage, 'To The Struggle Against World Terrorism' – a memorial to the victims of the 9/11 attacks in America that helped to affirm the friendship between the US and America at a time of great international tension.