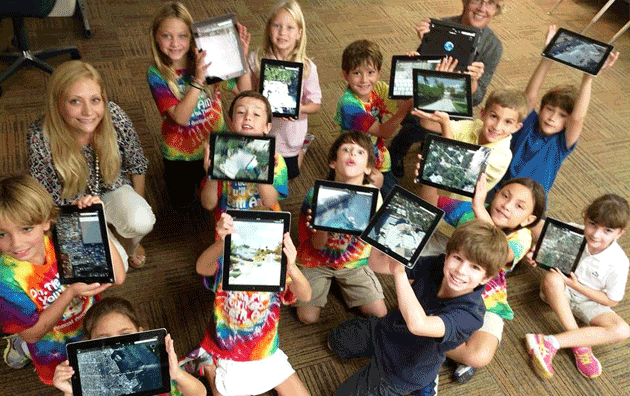 Top 5 Qualities to Look For in a Good Preschool or Nursery
---
All parents want an early start on education for their little ones. Time and research must be done to ensure that your children receive the proper education that offers a starting foundation right before preschool. All preschools should comprise of a variety of things that parents should seek when looking for a high-quality center. Keep in mind that searching takes time if you want a nursery school with high standards. Research for a well-equipped facility, and start searching as early as two years before they start kindergarten. Schools will start posting open house dates before the fall enrollment starts.
A good way to start looking is by asking other parents with children in a nursery or with older children. They can provide a personal testimony of nurseries that they recommend and the ones to steer clear of. Ask parents if the school they chose worked well with communicating with parents. Spending hours away from them can be tough, so of course, you want to stay updated with how well they are doing. Directly asking parents is one of the best ways to weed out the best school from the worst. Different social media groups will inform you of who the best preschool centers are in the community.
Not only is it difficult for parents, but children have to adjust from being away from home and their parents. That is why it is important that nurseries provide a warm and comfortable environment. We recommend you visit the school during operating hours so you can see how the teachers interact with the students. A lot of parents look out for how engaging the teachers are and if the environment is safe. You want your child to feel safe to express themselves and interact with other children as well. Having teachers that are engaging will propel your child's social skills.
Do not focus on how pretty the building looks on the inside and outside. The teachers and administration are what your main focus should be. Passionate teachers are not there for the paycheck but are there for their passion for teaching. What programs are offered? Do they communicate effectively between students and parents? You may prefer teachers with more experience that engage more with your child. If the teacher is enthusiastic then your child may adopt that trait and become eager to learn. Definitely talk to the facility to see which teacher you prefer because dedicated teachers empower young minds.
Active learning is a strategy used for young kids. Kids learn through discovery and experience. Children naturally are curious and want to explore the outside world with around them. Of course, the basic foundations of reading and writing are important, but children who participate in arts and crafts, outdoor play, music, and dance are good ways to introduce problem-solving skills. Incorporating these techniques will allow kids to learn to count and distinguish shapes and colors faster as well. They also need a way to express themselves. With the right teacher, the joy of learning will start sooner and they will be able to learn faster.
The building in which your child is learning in also has to be up to code. By this, we mean that faculty is following safety measures at all times. Just in case of emergencies you want all staff to be trained to handle situations effectively. In today's modern world, the majority of classrooms incorporate a lot of technology into classrooms. Even though this allows students to learn faster you still want to ensure that the technology is being used in a good way and not used insufficiently. Education outdoors also allows children to actively explore and inhibits brain function. So schools with gardens are beneficial to young children.
Some parents even look into the meals and snacks provided at preschools. Obesity is one of the many problems with children, so making sure they eat a nutritious meal will healthy options are important. Healthier options also allow kids to retain material faster. Some kids even have food allergies so teachers must be mindful of the snacks and food is safe for each student. You must also consider low-income families as well. School is also a way for kids to have a meal provided throughout the week. Children cannot function without food, attention spans lessen when kids have to learn on empty stomachs.
Classroom settings should have a low child to teacher ratio. One teacher overseeing thirty kids means some students get less one on one time. This hinders their learning development because they won't get the extra time they need to learn. Big class sizes mean some kids will be behind the others. Having a child fall behind means that they have to catch up. You cannot properly make sure students are all on the same track when you have a big student ratio. Not all students learn the same way so small class sizes allow teachers to focus and engage with young children to the level they need to be at.
When looking at a new preschool, you want all classrooms to have new technology, books, and toys. The required learning material is necessary for young children to learn. It's a tragedy when some schools have fewer books and materials and more students. All staff should also be evaluated with proper training and education. The children are our future so having the right teachers will raise strong adults. Proper books and technology should be available for every student.
As mentioned above, young kids are sponges who retain information by hearing, seeing, and touching. It is important that the right preschool is picked for them to fully express themselves. A good teacher to child ratio allows one on one learning time. Healthy meal options mean a healthy mind. Being sociable with other children allows kids to learn to speak and communicate. Adapting to school can be scary but having a warm learning environment allows kids to express themselves without being reprimanded. So, take the time to research different preschool centers and choose the best one for your little ones.