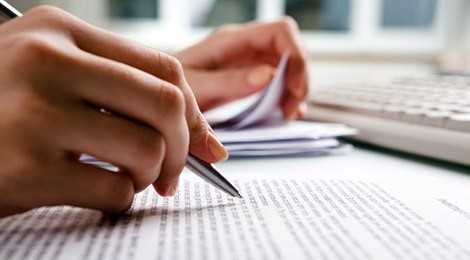 The Art Of Paraphrasing
---
The Rising Need to Paraphrase
In this world bombarded with intellectual property rights, whether it is a simple slogan "City of Champions" bought by a rich guy named Mark Cuban or a trade secret in manufacturing your favorite bottle of wine, one could not help but give respect and credit to the owner of the idea to avoid fines and legal obligations. The same goes for writing, especially for those who want expert to write my essay. One does not simply copy an idea word-for-word especially from a published work that is shielded with a copyright.
Did You Know That?
In a research conducted by Josephson Institute Center for Youth Ethics in 2010, a shocking ratio of one in three high school students admitted the use of Internet in plagiarizing school papers.
Many people who committed plagiarism are actually unaware of the act, due to lack of knowledge on what constitutes it.
Basics and Essentials
Paraphrasing involves restructuring the ideas of an author substantially, which fits to your own writing style without diverting from the main thought. This encompasses the use of different words substantially, not just mere synonyms from the Thesaurus, to convey ideas into your text. However, the substantial change in the wording and structure should not compromise conveyance of the main thought. This "substantial change" in wording and structure can be in the form of breaking, expanding, combining ideas, and putting a personal touch into your text to solidify your claim towards it.
Key Concepts
Learn it by heart. Knowing what really constitutes the paper you are trying to make a good account on is an elite behavior. It aids paraphrasing since it eliminates your need to constantly peek at your source material, diminishing your chances of directly copying the text. Knowing the subject matter to a great extent makes you able to devise strategies on how to properly write it in a new and exciting way, without discounting the main thought.
Know other arts. Effective paraphrasing is one of the many ways to free your work from plagiarism. However, there is a whole lot of writing techniques that you could add to your arsenal. Proper citing (i.e. APA, MLA, Chicago, etc.), quoting, and referencing would bolster your paper's chances of being more credible.
Invest through reading. This is what some writers fail in giving importance to. Reading other papers that have great relation to your field or subject of choice not only adds up to knowledge, but also gives you fresh perspectives on the topic. You could combine this newfound knowledge with your previous ones to form a more dynamic idea, which should be added some personal touches, that you can claim possession over. Reading also makes you a more knowledgeable, versatile writer.
Betray your friend named Thesaurus. Consulting the Thesaurus too much for synonyms to make it appear as if you have paraphrased an idea would not suffice. Like we have discussed in the previous paragraph, it is imperative not only to change the words but also the structure of how the idea was written. In some cases, though, shifting some words could somehow ease off the need for restructuring. Moreover, the pattern, and parts of speech used in the author's idea should be given greater emphasis.
Common Misconceptions
Only students face the inevitable. There seems to be a preconceived notion that only students fall victim to plagiarism, largely owing to lack of knowledge in paraphrasing and other writing techniques. However, the list is incomplete. Renowned group of people such as legislators, academic writers, and even professors are alleged of plagiarism across the globe.
Plagiarism is always intentional. Though most notable offenders of plagiarism, as portrayed by the media, are people who own prestigious titles in their respective field of study, a huge chunk coming from the other side are people who have really no intentions of doing it. Lack of knowledge and awareness seems to be at the helm of potential piracy that is why considering on buy essay will certainly take the hassle away.
Be Triumphant
Having known the problems that may arise because of plagiarism, one should shy away from it. Combating it would call for the need for paraphrasing and other techniques in writing. Doing so would not only enhance one's craft, but also his credibility and versatility. A responsible writer often takes the hard road – which eliminates the need for complacent, subpar phrases copied and pasted from Wikipedia!
Author Bio
Monica Morgan is a free-spirited woman having vast experience in article writing. She loves to travel Asian countries, writing reviews on each of them on her HQ Essays Blog. She prefers using diverse writing styles to properly engage with a wide array of readers.