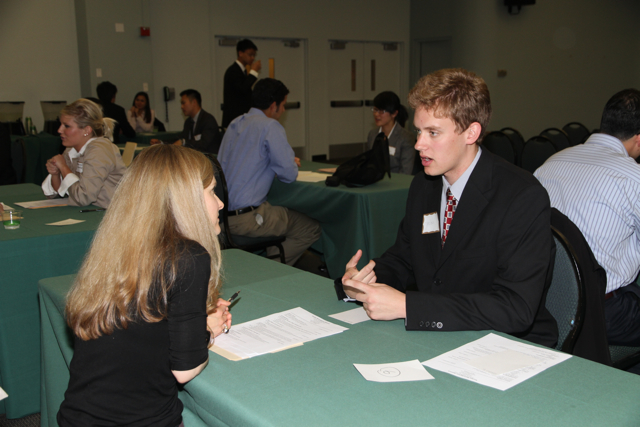 How To Prepare Yourself For A Job Interview
---
Are you looking for a job? Do you want to know how to prepare yourself? In this competitive world, it's not easy for a student or recent graduate to get a lucrative job. You need much more to prove your efficiency and determination. Many aspirants will have a degree; you need something different along with the degree to get noticed by employers. You need to do your homework before entering the job market. There are three things you should nail if you want to impress potential employers, proper research and homework, confidence and determination, and a degree.
Are you looking for some tips to prepare yourself for the job interview? If yes, then consider the following. Always remember this simple principle when going for a job interview, do not over estimate or under estimate yourself. Your confidence and will power are your strength and can impress anyone.
Do Proper Homework
This is important if you want to present yourself in a better light. A well-prepared mind can do wonders for you. For the preparation, here are some essential things to take into account:
Research the company
Their expectation and requirements
Their recent updates and development
Your previous job records
And prepare accordingly. They might not ask anything about your degree because they know you are well prepared for your education and specific skill. They may ask you some other things such as what your expectations are and how you can contribute to their business. To answer all these questions well and impress them it's crucial that you do prior research about the company, its development, and growth records.
Prepare an Inspiring Resume
Your resume creates the first impression. Therefore, you should take the utmost care to ensure that it is impressive and has all the required material that explains your talent intelligently. Remember that a well-prepared resume does the half work. If you lack work experience, focus on your achievements in education, but also list all of your work experience. Also, a good idea would be to hire a professional company such as Prescott Papers to write an inspiring resume instead.
Spending summer as a construction worker, might not have much in common with the position for a junior accountant you are applying for, but it can tell a lot about you to your future employer. It says that you are a hard working person and that you know what a real job means.  Also, make sure you customise your resume to respond to all of the requirements listed in the job ad. Job applications are often filtered by a resume screening process sometimes done by interns who just have to select applicants that have all of the required keywords.
Be Expressive
A well-prepared resume can help you get the interview but that's is about it. You need to know how to prove yourself and how to impress the interviewers with a positive attitude and a determined mind. Do not try to be over confident, these people are going to have to train you for a couple of months, they don't want to train someone who knows it all. Instead, try to be modest, confident, and expressive. If it is not your first job, then you can talk about your previous work such as what was your position and skill, and how it helped you to prosper in your respective field. Avoid saying negative things about former employers.
Prepare a Couple of Questions
Everyone should follow this step and prepare a list of questions to ask at the interview. Ensuring that the list is specific for the job and role you are being interviewed for.
Show Enthusiasm and Passion
What an employer expects from his employees is enthusiasm, passion, dedication, and strong will power. You should have all these things to be influential and impressive. You just need to prove that how enthusiastic you are about the position and company. Moreover, your skill and confidence won't impress your employers completely; you also need to take care of your overall appearance such as clothing and presentation to ensure that you are the right choice for their position. Your research of the company will give you some insight on what would be acceptable to wear to the interview. As a general rule of thumb, the smarter the dress the better.
The Most Important Thing
Applying for jobs is the step that is often the hardest for a lot of students. In order to get a job you have to apply first, planning your career while in school is great but taking action is what counts. I heard this recently from Michelle Bridges, an entrepreneur and motivational speaker: "If you're sitting on your hands with your plan thinking about it, nothing is happening. If you make that first step, already there's change, and with that change will then come the next step. It's just the way the universe works."
Nothing is impossible in this world. You just need to choose the right path and inspiration to achieve your goal. The first job interview plays an important role in everyone's life. But it can be turned into a successful one if you remember to follow these simple steps.