Making It A Blissful Time During College: But How?
---
You think about all that money you're going to stack once you get out of college, the freedom you'll enjoy after passing out of the compulsive lectures you had to attend all this while and finally, the amount of people you meet in the whole wide world. Yes, numerous things happen once you're done with the college life. But, have you noticed a simple thing over here?
Isn't foreseeing the future taking too much out of the present. Of course, you're waiting for a golden time ahead, but make sure to enjoy every modicum of your time as a student, simply because, it isn't happening again in the future!
Goes without saying that aiming for a high-end job is one of the prime things in your wish list, but it won't be possible if your student life happens in the most boring way possible. Given below are a few such hacks that will make it an easy deal for you to a happy soul in the campus!
Adherence to these might actually make a difference in the way you look at things.
Make A Work Plan That Suits You
Students during their entire college life, often pass time thinking about why they aren't able to take up assignments, projects and presentations in the most time efficient way possible. Well, it's pretty straight forward. Each student has his own way to tune up to things. You need to find a studying or working style that suits you the most.
You might have observed students going for different color combinations while making notes, or picking odd hours to study and get done with the homework. Well, it's just a part of the plan and style that varies with every individual. What you need is to find the one you're compatible with and before you know, things will start easing up themselves!
Meet People and Learn About New Things….As Much As You Can!
This is what most of the career guides and experts will advise you to do. Be in constant touch with people and make sure you're adding new heads to the network every now and then. Believe me, college environment is one of the easiest places to make friends, the ones who can make your learning process a hell lot easier. Make friends in each sphere, be it party animals or the ones helping you in projects and academics. But make sure to keep the ones close, who share the same set of values as yours. For these will be the ones, sticking with you for a long enough time!
Take Breaks Regularly
Often the hectic schedule of assignments, assessments and project presentations grab a major chunk of your time. It might be a different situation during the freshman year, but more or less, this is a frequent case.
Obviously, you don't want fatigue to step in and your efficiency to drop down to a bare minimum!
This is where the importance of taking breaks and giving yourself some time steps in. It's all right, if you have fun activities to look forward to once in a while. For this is what worked for Albert Einstein too, take breaks to stay right on schedule. It can be anything, from attending a rock concert, to going to the vegetable market, whatever floats your boat!
Know Your Strengths and The Areas You Need To Work On
Whether you have trouble choosing a subject for Majors or the fraternity to be a part of, we all struggle with something or the other during the student years!
But, isn't this the learning phase meant to increase your endurance capabilities beyond the limits? This might be the best time for you to know what strengths you possess and the weaknesses you need to work on. Give whatever it takes and make sure you're improving all the way. For changing some of your habits, might just open up doors to what seemed impossible earlier and bring happiness eventually!
Things are numerous to work on. But, trying the aforementioned on a regular basis is what might work in a multitude of cases. So, get going and give it a shot before thinking any further!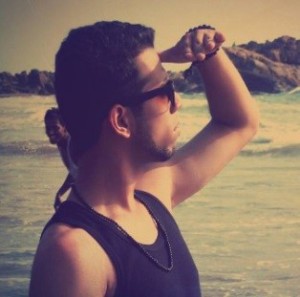 Author Bio : Anshuman Kukreti is a professional writer and a keen follower of the global job market. An engineer by qualification and an artist at heart, he writes on various topics relating to employment across the gulf. Reach him @ LinkedIn, Twitter and Google+.