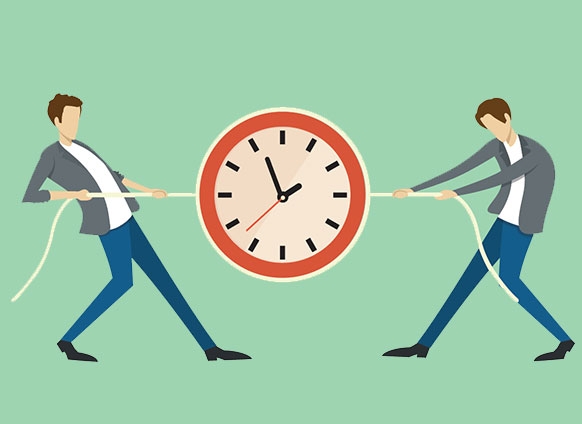 How To Stop Procrastinating
---
Plenty of college students take pride in their tendency towards procrastination. The ten-page research paper finished during a two-hour break between classes on the day the assignment is due – it's something of a badge of honor in college life. That is, until the college student procrastinator receives a grade on the assignment. Then it often becomes apparent exactly why the professor specifically warned against waiting until the last minute.
Hindsight is 20/20. And foresight…well, they were wearing beer goggles then.
There is no easy way to stop procrastinating, but there are a few tactics that might work for college students to trick themselves into avoiding this game of self mental manipulation.
#1: Don't stay home
First of all, choose a reasonably quiet place where you will do your studying. The library, a coffee shop, the study lounge in a dormitory – whatever works. Staying home, especially when there are three guys in the living room drinking beer and shouting obscenities at the television, won't help you in your attempts to stop procrastinating. A one hour stint at the library can probably take the place of two or three hours spent dividing your concentration between a textbook and a basketball game. And once you're done with that hour of work, maybe you can get back to the beer and TV. You will have avoided procrastination, but still found time for college life.
#2: Invent a deadline
When attempting to stop procrastinating, it also helps to have an immediate motivation for finishing your assignment. That could mean telling yourself you won't cook dinner until your paper is completed, or planning to meet up with some friends "after I finish my reading for philosophy class." This will give you a tangible reason to concentrate, and it will prevent the procrastination that is often caused by a seemingly infinite amount of time available to complete an assignment. Some assignments can even be done in one night.
But don't use this tactic the wrong way – skimming a chapter doesn't count if you should actually be thoroughly reading it. An invented deadline is no excuse for slacking off. It should be a motivation to get working.
#3: Write out your schedule
You should also keep a calendar that includes assignment due dates, reading schedules and class times. Assuming you have a personal computer, there are nearly always easy-to-use calendars built in to operating systems (the Mac calendar is especially good). Otherwise you should be able to buy a calendar at any paper supply store or Wal-mart-ish business. If your academic work load is staring you in the face each time you enter your bedroom, you might succeed in guilting yourself into studying on occasion. Plus, a calendar should help you plan out the times you need to buckle down and study, and the times you can party it up without feeling as though you are procrastinating.