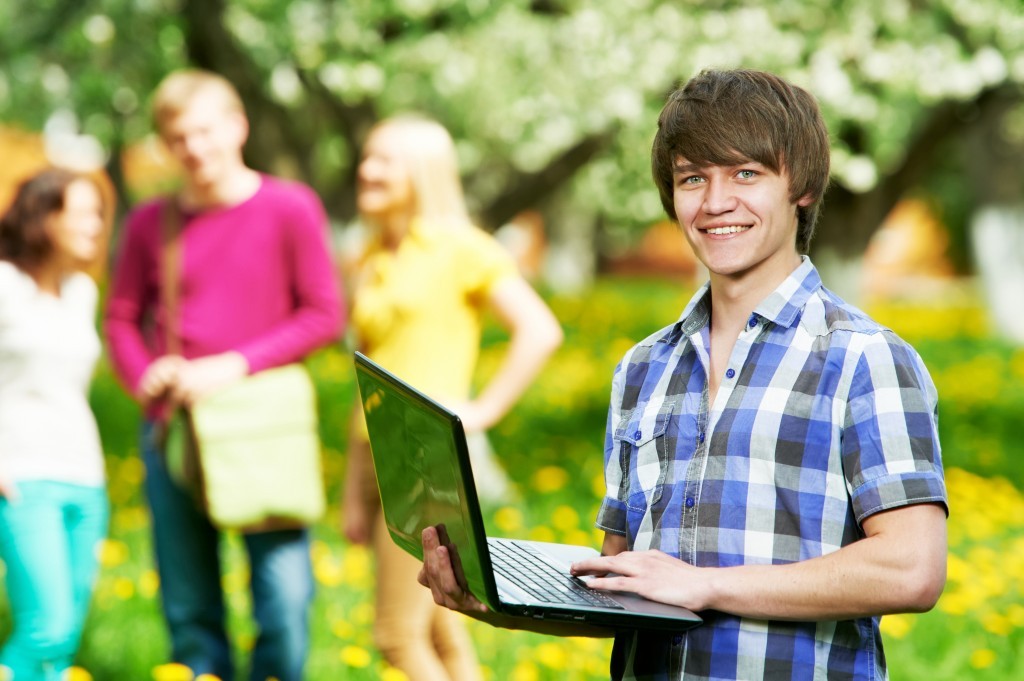 How To Be A Master from Competitive World!
---
Competition in the corporate sector was never as tough as it is now. Ever since privatisation hit the Indian market, the working population has been striving and competing among itself to extract maximum benefits from the opportunities that privatisation of Industries provided. This competition has been increasing gradually and in the current scenario the market works on the evergreen Evolution theory of Charles Darwin which in short can be stated as "Survival of the best".
As a graduate in India, that one big question that keeps moving inside one's head is that "Now what?" Yes it is true. That is something to which every graduate right now in our country can instantly relate to. Whether to go for a job or to get a Post graduate or to give any government exam are some of the options between which a graduate confuses itself. Also that person is very well aware of the competition out there in the market plus the popular Darwin's theory. A very genuine tension keeps on nagging that person regarding career and future.
Now comes the main point and it is quite simple to estimate. What should be done by a graduate then? Now this article is no solution to this question to be honest nor it contains any mantra to success, this article simply points out towards how an M.B.A. can help a graduate to overcome this dilemma only and only if that graduate possesses aptitude and interest in pursuing one. Master's in Business Administration is one the most powerful weapon that a corporate with managing and administrating skills should have in its arsenal. This ensures holding an upper end whenever one applies for a good post in any esteem organisation and also ensures growth in one's career, corporate experience, and working style and capabilities.
Be it a CEO or a high official of any good company, all of them always possess an M.B.A., it is more of a requirement as a person with such a degree and experience is certainly the one who will be potentiate enough to commit to the duties of the high post and thus ultimately benefit the company. Apart from these advantages, M.B.A. opens up wide range of opportunities for the professionals as there exists no such industry that will not require M.B.A. professionals. Due to this this, an M.B.A. professional won't have to worry for a job firstly and secondly will be able to get exposure from different industries. These advantages turn out to be a highly beneficial for an M.B.A. professional in the practical sense.
With the high number of advantages in having a Master's in Business Administration in your qualifications it must also be kept in mind that the major discipline in which one pursues M.B.A. and the institute from which one passes out have their own importance altogether. For instance, a person with an M.B.A. from any of the IIM's across the nation will certainly hold an edge over any other person from any other B-school. Similarly, the discipline in which one pursues M.B.A. determines that what sort of work profile one is likely to have in the market. Various other associative skills such as social networking, communication skills, adaptive nature, etc., ensure that one can utilize M.B.A. in order to excel and become extremely efficient and excellent in its work.
In order to conclude with this article, a person rather a graduate who is confident to pursue an M.B.A. should always be aware of the advantages and safety points of pursuing an M.B.A., also it should be noted that the value of your M.B.A. can be utilized only if the market trend is kept in mind and the associative skills required along with an M.B.A. are polished and developed in one's persona constantly. However, one will also have to accept the fact that Darwin's theory which was originally based on biological basis has now surprisingly found it roots into the soil of corporate market field which might be unfortunate but is certainly the mother of all connections among various subjects of human studies.
PS: You can get to know about various MBA entrance exams from various sources. One such Source is CoursesMBA.com.
Authors Bio: Saurav Saha is a passionate blogger who helped many students with his educational tips. When he is is not writing he conduct seminars and workshops for bringing awareness in students for pursuing their higher education.