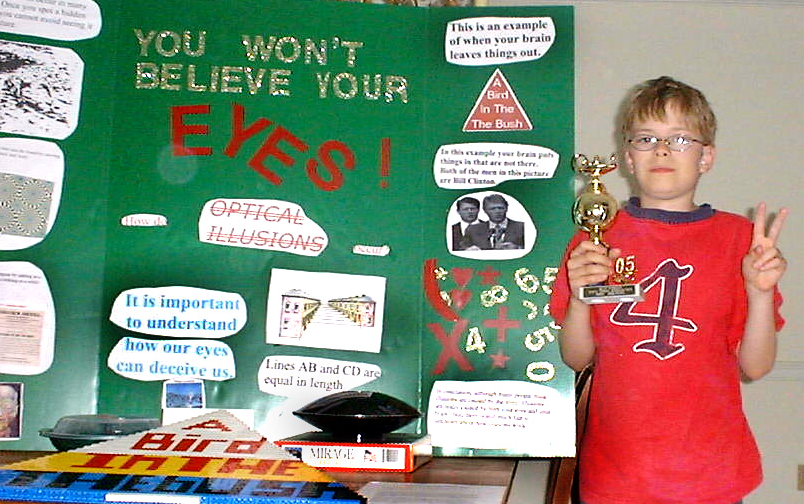 How Students Can Win A Science Fair?
---
Many students need to consider what science projects they need to choose to make them interesting and fun. Science projects need to impress the judges and students can achieve this by being innovative. This could seem like a tall order for younger student, but there's a great chance to win the fair, by doing a little work, adding some creativity and making a good plan. Here are things students should do to win science fairs:
Be interested: The most important step before winning a science fair is by getting interested with our projects. It is probably a good idea to forget typical projects, like ant house or volcanoes. It is better to make something that can surprise judges. Students need to think about things they like to do and learn more about various scientific methods. As an example, students can simulate how air travels through the airplane wing. The air can be represented with fan and some dry ice to make their air flow more visible. It is also possible to make musical instruments using various simple objects. In the end, students should be interested with whatever they choose.
Keep it simple: Although it is important to be creative and innovative, it is a good idea to keep things simple. Students shouldn't choose something that's too complex, which makes the project too difficult to set up in the fair and it may increase the chance of failure due to malfunctions. There are simple things young students can do, such as showing how does wrapping an object with foil or banana leaves will affect cooking time and taste. By choosing simpler topics, students can be clearer about their research findings and methods.
Do their own work: Students should be able to learn more if they do the project themselves. This will allow them to use the project again in the next fair and improve it. In this case, students also have the skills to use tools, so it is necessary for parents and teachers to provide proper instructions. Students can team up to gather some data and make research. It is important for them to have an involvement in all processes and follow through with their ideas. There are much information from the Internet and videos in YouTube that can help them to get visual guidance on how to do things. It should be noted that judges will ask questions during the science fair and students' ability to answer them is often used in the scoring process. It won't be possible for students to tell judges about their projects, if they didn't do it on their own.
Plan carefully: Any good science project is based on good and careful planning. Students will only cheat themselves if they wait until the last minute to do their projects. Good project or experiment can be repeated with the same results. Students should behave like scientists who can deliver consistent results based on specific scientific concepts. The project should already be completed a few days before the fair, so students can practice in presenting it.