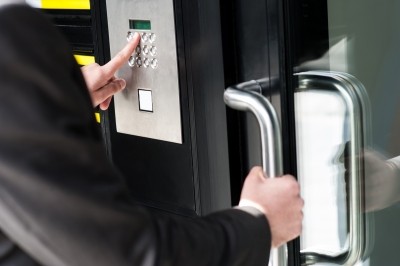 Home Security For Apartments And Students
---
As students, living in apartments and hostel can feel more dangerous than anything. You never know when someone sneaks into your apartment and dorm and take your precious items away. Installing a security system at such places is highly important to ensure your safety. However, it is not easy to know which security system equipment will be the best for you. Here are a few security gadgets that are best suited for students and apartments.
Contact Sensor
As can be guessed from the name, a contact sensor makes the alarm go off when something comes in slight contact to the sensor. This type of sensor is usually placed at entrance and exit ways, usually the door and the window, so that it is not easy for anyone to sneak into your house. Next time a friend tries to prank you in the middle of the night or a neighbor tries to sneak your items away, rely on the contact sensor to warn you by either triggering the alarm or sending an alert notification to your cell phone. This sensor can also be placed on cleaning supplies, refrigerators, drawers, liquor cabinets and pool gate for extra precaution. Alarm reviews shows the cost of contact sensors, according to the additional features and advancement in technology.
Motion Sensor
A motion sensor is one of the most important and perhaps the best sort of security equipment. Basically, a motion sensor triggers the alarm in case it detects motion within the diameter of thirty feet around it but there is a broad range of motion sensors which are designed for different purposes.  An example is the glass break sensor that detects broken pieces of glass and carbon monoxide sensor that can detect the leakage of poisonous gas inside your refuge. There is also a wireless freezer sensor that detects if the temperature is going way below normal and a heat detecting sensor that goes off only when it detects heat waves coming from a body that weighs more than 30 lbs. Other than this, there is the wireless water detector that turns on the alarm if it detects flood or water leakage anywhere inside your place. You can install a motion sensor easily anywhere in your apartment or dorm and feel safe from any sort of danger.