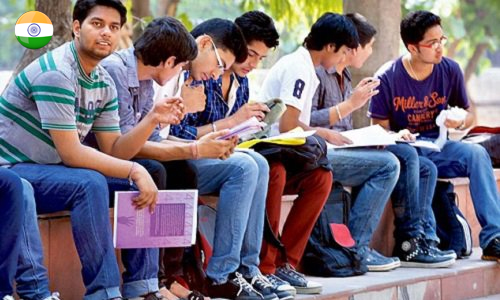 Enter The Realm Of Mass Communication- Stand Out In The Crowd
---
In this ever developing world, people usually are not able to keep pace with the time. Mass Communication is the field that gives you myriad of opportunities to evolve yourself and explore the world around you. In the recent years there has been an explosion in the field of Mass communication and media. Nowadays, Mass communication is one of the top choices for students. Not only that the jobs are high paying but these jobs demand your creative mind at work. Media is the mirror of the society and demands a lot of hard work and dedication. The field of mass communication is a high profile one. The glamour and exposure one gets in mass communication is unprecedented. Mass Communication stands out in the crowd of usual choice of courses. Do you find the Ravish Kumar speeches ensnaring? Doesn't the news hour talks on news channels excite you? If yes, Mass communication is the right course for you. Mass Communication isn't only about journalism, there's more to it. Mass communication can be a stepping stone for students aspiring for TV and Film industry, or media, editing, production, direction, scriptwriting, newspaper, magazines etc.
Mass communication is a diverse field which requires commitment, time, discipline and patience. This course is not cut out for everyone, only the ones willing to give what it takes and those who have the talent can prosper in this field. Yes, this field is one of the most challenging career choices but, it has its perks, the job satisfaction. The demand for Mass Communication Courses is on a rise in India. A fair portion of students are running towards this field, in the wake of beautiful and glamorous career prospects. There are number of prestigious colleges/institutes that offer Mass Communication Courses in Delhi. Delhi is home to some of the top notch Mass Communication institutes (recognized globally) of India.

Courses Offered in Mass Communication
Mass Communication courses are offered in mainly four streams : Advertising, Public relations, Broadcasting and Journalism. 3 year UG programmes are offered at various universities, 2 year PG courses and One year Diploma are also offered in Mass Communication.
Eligibility Criteria

The eligibility criteria and mode of admission differs slightly for different courses depending on what the candidate is applying for, a UG course, or a PG or Diploma course. Here is the general eligibility criteria for Mass Communication Courses:
For three year UG course, the candidate must have passed the Senior Secondary Certificate Examination (std. XII) from any recognised board with minimum 45%, from any stream.
For a PG level course in Mass Communication, Bachelor's Degree in any course is must with minimum passing percentage 50% (5% more or less in some institutes)
Almost every institute in the country conducts an entrance exam for admission to the Mass Communication courses. The admission process has three stages, a written exam, interview or group discussion and preparation of the merit list.
Job Prospects in Mass Communication

A world of exclusive and interesting jobs/career choices opens up after doing a course in Mass Communication. Many of the Jobs include: Journalist, TV correspondent, Public relations officer, News reporter, Event manager, art director, video jockey, film director, editor etc. These Jobs can pay you around 50K to 1lac with few years of experience.