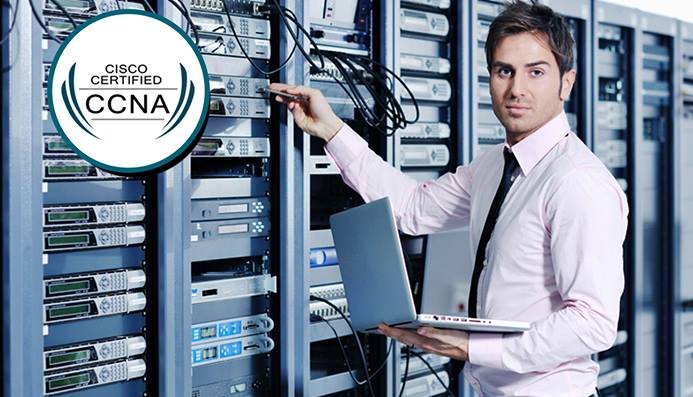 A Quick Guide To CCNA and MCSE Certification
---
Having any kind of certification is always an advantage? It adds value to your resume, increases your knowledge and takes you one step ahead in the professional career path. Although a certificate does not guarantee you immediate success, it opens up doors of opportunities for you in the long run. When it comes to Information Technology (IT) professionals, there are a number of different certifications that can give them the edge over others. But two of the most common certifications related to networking have always proved very beneficial to them – Cisco Certified Network Associate (popularly known as CCNA) and Microsoft Certified Solutions Expert (or in brief, MCSE).
It is always a tough decision for IT professionals to choose between the two, but it should be understood that there is a difference between the two and you should chose the one that will be beneficial to you in the future. This article will try to help you clear your doubts regarding which certification course to take.
But before we go deeper into understanding what both of these certifications offer, let us look at some of the advantages that can one have after successfully completing such a certification course:
It gives you a professional edge
A certification always puts you in an advantageous position than the ones who are not certified. You might know everything about networking, but when you say that you are CCNA or MCSE certified, immediately you will be acknowledged as a person who knows the job. This will also increase your chances of getting a promotion in the field as you have the knowledge and skills.
Higher chances of getting a job
Remember that a job interview is all about choosing the right person. No matter what, it is the recruiter who is going to make the last call. So if your resume can show yourself as a certified professional, you will have an advantage over the rest of the candidates. It is also useful when HR filters resumes according to the skills of the candidates.
The object of the certification process is not just about getting certified, it also helps you in different levels of work related to networking. In other words, it helps in creating a solid, well-qualified engineer out of you. Usually IT professionals get on-the-job training and if you are not associated with a company that provides good training, it is difficult to get a good grasp. But, by completing the certification, you are independent of the training process of your organisation.
CCNA – The Cisco Way
The CCNA certification is an associate-level designation for IT professionals and demonstrates their proficiency in using Cisco communications technologies. They are associated with configuring, installing, and maintain LANs, WANs, and dial-up networks using IP, Ethernet, frame relay and other protocols. CCNA specialisations also include service provider, data centre, video, and routing and switching.
To receive a CCNA certification, a candidate must pass one of the two following examinations:
ICND1 Exam (100-101) and ICND2 (200-101)
Combined CCNA Exam (200-120)
These credentials must be renewed every three years and recertification options include associate, professional or specialist level exams. This certification is perfect for those looking for careers in Cisco related networks.
MCSE – Specific to Microsoft
This certification is hugely beneficial for IT professionals who want to further their career in Microsoft servers and database designing, installing, configuring and troubleshooting. Getting a new certification or recertification of the MCSE designation can get you acquainted with most recent version of Microsoft servers and operating system. It will also help you to secure additional certificates.
There are various MCSE specialisation certificates that you can choose from according to your requirements:
Server Infrastructure
Desktop Infrastructure
Private Cloud
Enterprise Devices and Apps
Data Platform
Business Intelligence
Messaging
Communication
SharePoint
MCSE certifications need to be renewed every three years by a re certification course.
The Bottom Line
If you look at the advantage of one over the other, it all depends upon your requirements and you should choose the one that you think will be beneficial to you in the future.